View QuietCool demonstration video here
Visit QuietCool's website for details
Oklahoma Dealer for Quiet Cool Ventilation Systems
Quiet, cool fans. Really quiet, really cool!
Contact Baker Brothers Electric to schedule your installation of the remarkable Quiet Cool system today!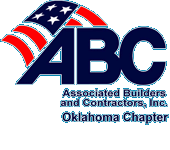 Click on this PDF link for complete information on Power Factor Correction and a partial list of Commercial & Industrial Incentives for 2010.
The Electrical Contractor Solution
in Oklahoma
Since opening for business in 1990, Baker Brothers Electric has forged a solid reputation as a dependable, value driven, independent Oklahoma electrical contractor for hundreds of businesses and general contractors.
We have over 75 certified electricians and skilled tradesmen that have the qualifications and experience to get the job done right and on budget. Baker Brothers Electric owns and maintains a fleet of 100 service vehicles, support equipment, and a thoroughly equipped shop facility so downtime is minimized and productivity is maximized.
Our services include: turn-key electrical contracting, computer network cable installation, generator installation, energy efficient lighting solutions, control wiring, commercial electrical service calls, and electrical system maintenance.
Take a look at a sampling of our completed commercial and industrial electrical projects. Then, give us a call to discuss the goals and specific needs of your project that requires an Oklahoma Electrical Contractor. We will provide you with a timely and accurate estimate. Or, arrange for a meeting and tour of our facilities to see first hand what we can accomplish for you!
All of us at Baker Brothers Electric look forward to the opportunity to partner with you on your next successful project.